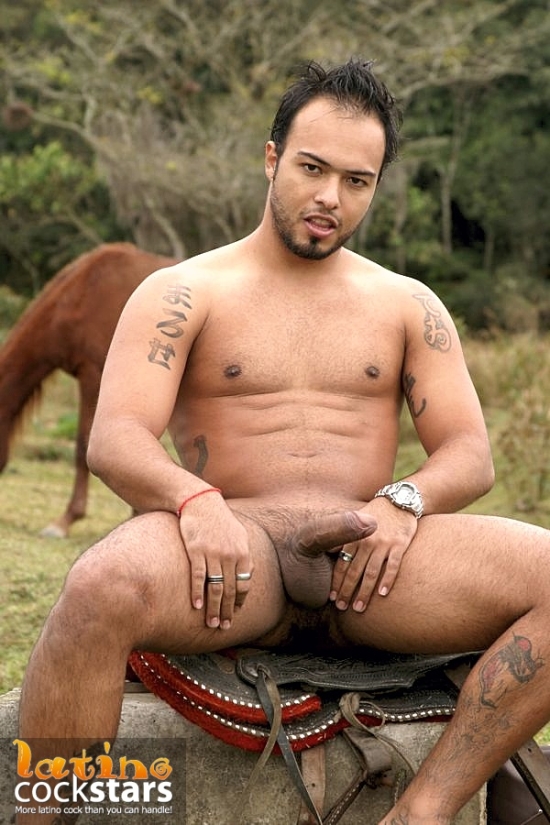 Mathias is a hot stud, 23 yrs old. Unshaven and rugged looking, he is stocky, well muscled and rock hard. You can just imagine this powerful stud blasting his cock into you, his hard muscled ass thumping and thrusting!
The whole ranch scenery is part of what makes this series of videos really hot. Rugged country, outdoors and the whole cowboy look to these boys as they are just finishing up the chores. Mathias is a ranch boy, he handles strong bucking bulls and ranges of cattle with ease. This has given him an amazingly strong physique, with bulging arms and a thick solid chest. He was a bit shy about stripping down, but he ended up having some fun playing with his hat and teasing before he got down to the real business at hand.
This is Mathias's solo, he is also featured together with Christian in a hot barebacking ranch/cowboy duo. He and his barebacking bottom partner are rugged studs who are going to make you want to take a holiday to a dude ranch right away! These two guys are both hot, very fit with rippling muscles and hard firm bodies. They both have great asses and yah they are totally hung too!
Check out Latino Cockstars to see this and more hot latino movies!